I have been eyeing an old-school PC tower over an All-in-One (AIO) PC for several months now. While inquiring for an AIO at IDB Bhaban, I first stumbled upon the brand I-Life for the very first time. And coincidentally, the very next month I-Life's country representative got in touch with us to review their very first AIO PC for the Bangladeshi market. We used and abused it for nearly a month and this is what we found out:
The PC's mainstay is a 17.3-inch touch-screen that has all the processor, hard disk and other peripherals cramped up on its back. The form factor is sort of inspired by the legendary iMac.  Also, the stand of the monitor is inspired by ASUS and AOC maybe. The PC comes with wireless keyboard and mouse. Both's designing were inspired, again, from Apple's iMac (not that we are complaining); is extremely light and feels kind of flimsy. I believe, I-life could have done a better job by making the keyboard a bit sturdy. The PC comes with all the conventional ports and connectivity options i.e. RJ45, Bluetooth 4.0, Wi-Fi, 1 mini SD port, 3.5 mm headphone jack, 2X USB 2.0 and 1X USB 3.0.
The quality of the touch-screen isn't the best, I am afraid. But we didn't mind at all. The purpose of having a touchscreen for a PC this size is just to do 'simple pinch to zoom' or maybe 'swipe multiple windows'- and the 10-point touch screen works just fine for those.
The PC comes powered by one of the latest Intel Celeron 2.4GHz Apollo Lake N3350 Processor coupled with 3 GB RAM. This dual-core SoC is mostly found on inexpensive laptops and can do a decent job when you keep your usage limited to word processing, net surfing and other light-duty stuff. The Intel HD 500 GPU was able to render 720p movies on VLC player without any hiccups. But don't try playing any graphics intensive app or games. The PC will freeze and prompt you to restart.
The PC has two HDD one being the primary SSD whereas the other one being a 500GB HDD. This is indeed a great combo. The speaker outputs were above average. The webcam was good enough to conduct an 'OK' quality video call. But then again, you shouldn't expect much from a 2 MP webcam when most of the front-facing cameras now these days sport highly sophisticated selfie cams.
The PC comes with original Windows 10 OS and Microsoft Office Package. We didn't find any pre-installed software on the PC which was a sweet relief.
The battery is probably the most awesome feature that this PC had. If you are planning to use this AIO PC from a place where blackouts are frequent, the 2500 mAh battery is sort of a lifesaver for those. At the highest brightness, the battery lasted roughly 40mins whereas on lowest brightness it lasted roughly 100 mins. So you are getting the laptop like functionality in the form of a PC. Cool, right?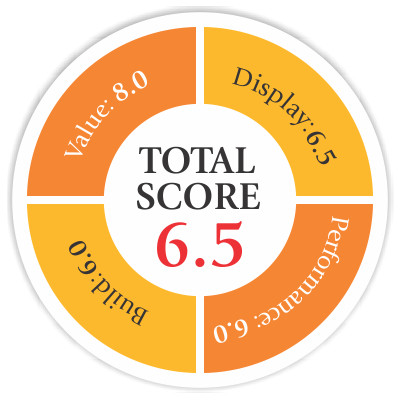 SPECS
Display: 17.3 inch touch screen
CPU: Intel Celeron N3350
GPU: Intel HD Graphics 500
RAM: 3GB
HDD: 500GB
Camera: 2MP front camera
OS: Windows 10
Battery: 2500 mAh
Price: Tk 29,990/-
Where to buy: IDB Bhaban & Multiplan Market
Who is this for?
This PC is not for everyone. If you want to have a minimalist office and you are out of a budget, then this is a perfect gadget for you. It will certainly impress your customers and will definitely work as a wow factor. If you are a student then you can opt for this device if a desktop is a must and gaming isn't your thing. The performance of the device isn't great compared to the laptops with same or a bit higher budget. But then again, you don't get a 17.3-inch touchscreen display with an impressive form factor either. So to buy or not to buy…is totally up to you.
Originally Posted on: http://www.thedailystar.net/bytes/i-life-zed-personal-computer-all-in-one-pc-aio-specification-price-in-bangladesh-idb-1497058